Who is Bert and who is Rocky?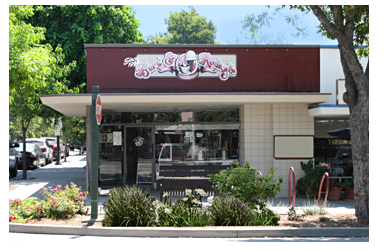 Bert & Rocky's was founded in 1989 by Roy (Rocky) and Roberta (Bert) in Upland, CA. The Hunter's had been long time fans of their delectable homemade ice cream. When the opportunity presented itself to purchase the business, there was little hesitation. Keeping to the Bert & Rocky's tradition, all ice cream and many of the candies, including caramel apples, chocolates, and other delicious treats are homemade.
In 1997, the Hunters were in the Ice Cream business. So many other businesses falling in love with the homemade ice cream, they developed a wholesale division selling to restaurants and other scoop shops. With such success from amazing ice cream and candy, Bert and Rocky's has since been purchased and is now run by a long-time former employee, who worked for the company so long, she became part of the Bert and Rocky's family.
Today you will find Bert and Rocky's at community events, enhancing the festivities by serving your favorite ice cream. Our mission, as a community-based business, is to provide the highest quality ice cream products in a clean, friendly and enjoyable setting creating an environment where customers enjoy spending time.